PAL contact center for US, Canada beefed up; sales offices scaled down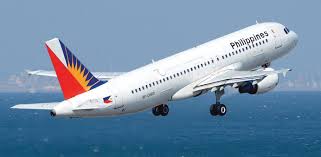 SAN FRANCISCO — Passengers and customers of Philippine Airlines (PAL) in the United States and Canada will soon be able to transact practically all their travel needs by phone by calling PAL's US contact center – 1-800-IFLYPAL (4359725) – after a recent streamlining of PAL's US sales operations.
Effective January 1, 2015, the system-enhanced PAL contact center will take over the functions of the airline's traditional ticketing offices in San Francisco, Los Angeles and Honolulu whose operations are being restructured to allow wider access by North American and Hawaiian customers.
The one-stop contact center can handle flight bookings, ticket issuance, refunds and payments using credit cards.
"The enhanced capability of our contact center will provide added convenience to our North American customers when transacting with PAL, as part of preparation for our return to the US east coast by March next year," said PAL President Jaime J. Bautista.
In the coming months, the PAL US contact center's connectivity with various PAL systems will enable it to handle almost all types of transactions from passengers based in North America and Hawaii.
The soon full-service contact center will complement the many features of the PAL website – www.philippineairlines.com – where customers from around the globe can book and buy any PAL ticket.
Subscribe to INQUIRER PLUS to get access to The Philippine Daily Inquirer & other 70+ titles, share up to 5 gadgets, listen to the news, download as early as 4am & share articles on social media. Call 896 6000.