Plant more garlic, farmers urged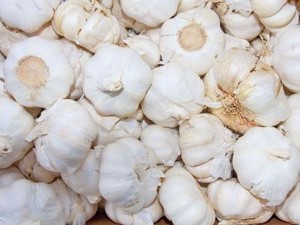 MANILA, Philippines–The government and private sector are scrambling to encourage more farmers to grow garlic as the price of the commodity has spiked in what they described as an "artificial shortage."
The umbrella group Samahang Industriya ng Agrikultura (Sinag) has earmarked P25 million for lending to farmers who agree to cultivate the relatively capital-intensive crop.
Sinag president Rosendo So said in an interview the group intended to engage for contract growing between 500 hectares and 1,000 hectares of farmland.
"We are working to tap farmers in Nueva Ecija, Tarlac, Pangasinan and La Union," said So.
He explained that compared to the cultivation of rice which requires capitalization of about P40,000 per hectare, the planting of garlic would require P100,000 for the same area.
So said access to capital as well as ready buyers were crucial for farmers to plant garlic.
"Garlic seeds alone account for P15,000 per hectare," he said.
The Department of Agriculture (DA) is taking steps to expand garlic farms by 3,000 hectares.
Jennifer Remoquillo, national director of the DA's high-value crops development program, said in an interview that the agency was prepared to supply farmers with seeds.
Agriculture officials also said the agency was coordinating with farmers who need resources—such as trucks for hauling produce—to be able to bring their harvest to markets.
Still, the DA and Sinag admitted that domestic production represented a very small fraction of local demand, which had been estimated at some 140,000 tons a year, or about 11,700 tons monthly.
Subscribe to INQUIRER PLUS to get access to The Philippine Daily Inquirer & other 70+ titles, share up to 5 gadgets, listen to the news, download as early as 4am & share articles on social media. Call 896 6000.