Meralco Foundation brings electricity to remote public schools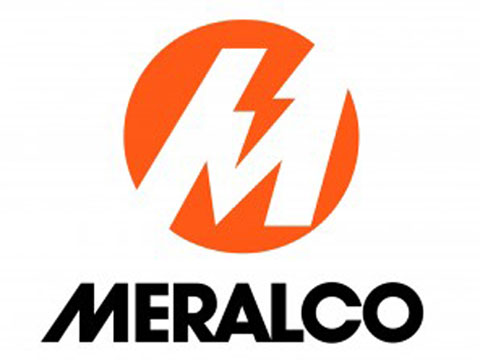 MANILA, Philippines – Meralco's social development arm goes the extra mile to provide sustainable source of energy to schools in remote villages and hard-to-reach island communities.
In a remote village atop a government-protected watershed in Rodriguez, Rizal, Casili Elementary School Grade Six teacher Sarah Abude showed her class a photo of a desktop computer to test if her students could identify it. They referred to it as "television" instead. With their community deprived of advantages of electricity, computers are practically non-existent in their school. For several years, pupils have been bearing the conditions that make their classrooms non-conducive to learning like poor lighting and poor ventilation.
The absence of power is one of the main problems that has been plaguing the school's more than 100 pupils and six teachers. Due to the school's location (and because the area on which it stands is a protected zone), connecting it to the power grid could be very challenging.
This problem worsens during the latter part of the school year, at the opening of the summer season, when temperatures inside the classrooms come to a peak. Without electricity to power electric fans, pupils and teachers get distracted by the almost unbearable heat. During the monsoon season, cloudy skies make the poorly-lit classrooms even darker, making it hard for students to read their books and even the writings on their teacher's blackboard. Without electricity to power lights, they are left without a choice but to either move out of the classroom or congregate near the doors and windows.
If one is not familiar with geography, it is easy to mistake Casili for a last-mile village in the farthest region of the country. But, no, it is just a two-hour drive from Metro Manila, the Philippine's premier hub for commerce, governance and development — and yet, school children in this community aren't able to take advantage of electricity.
This scenario is common, really. And in some instances, Casili still has a lot to thank for. In several island schools in Dinagat and in the northern tip of Palawan, students have to cross perilous waters just to do a research using a computer or to access the internet for a fee in the mainland because there is no electricity in their schools. Teachers, on the other hand, are left without a choice but to stick to old ways of teaching — using chalkboards and manila papers for visual aids — and could not make use of multimedia equipment in their classroom instructions because there is nothing to power them.
If these school children are the hope of the future, aren't today's generation supposed to equip them with the tools they need to become the leaders and achievers of tomorrow?
This is the question One Meralco Foundation (OMF) sought to answer in 2011 when it launched the School Electrification Program, an offshoot of the foundation's flagship advocacy called Community Electrification Program. The program aspires to energize public schools in hard-to-reach areas to improve the lives of students and equip them with the means to realize their dreams.
In order to create greater impact in the lives of its beneficiaries and make its programs more sustainable, OMF aligned Meralco's corporate social responsibility objectives with its core competencies.  This alignment made way for the development of these two electrification programs and other support advocacies such as Youth and Sports Development, Grassroots Partnerships and Emergency Preparedness and Disaster Response, which serve as the company's CSR pillars.
Through a partnership with the Department of Education, the local government units (LGUs), MSERV (a Meralco subsidiary), the local electric cooperative, the barangay, the school community and the parent-teachers association,  OMF installs a 1-kW Solar Photo-Voltaic (PV) System in every partner-school. This set-up is capable of harnessing solar power and converting it to electrical energy that is adequate to power 11-watt light bulbs, a laptop computer and a multimedia system for several hours each day.
During the program's first two years, OMF has energized six public schools in the island community of Isla Verde in Batangas. Last year (2013), the number of schools benefitted increased to 11, bringing the total to 17 schools energized since 2011. This translates to more than 2,000 students and close to 100 teachers benefiting.
These schools are Parang Cueva Elementary School (Isla Verde, Batangas); Liponpon Elementary School (Isla Verde, Batangas); San Agustin Kanluran Elementary School (Isla Verde, Batangas); San Agustin Silangan Elementary School (Isla Verde, Batangas); San Agapito Elementary School (Isla Verde, Batangas); Parang Elementary School (Isla Verde, Batangas); Casili Elementary School (Rodriguez, Rizal); San Fernando National High School (El Nido, Palawan); Teneguiban National High School (El Nido, Palawan); Bulawit National High School (Linapacan Island, Palawan); Cagbalete Island National High School (Mauban, Quezon); Cagsi-ay III National High School (Mauban, Quezon); Pandanon National High School (Jetafe, Bohol); Cabul-an Elementary School (Buenavista, Bohol); Rizal National High School (Dinagat Islands); Cab-ilan National High School (Dinagat Islands) and Cab-ilan Elementary School (Dinagat Islands).
Each of these schools also received a multimedia package courtesy of the Meralco Employees' Foundation for Charity, Inc. (MEFCI). The package contains, among others, a laptop computer, a DVD player and a LED widescreen TV.
Meanwhile, 10 more schools in Rizal are currently in the process of being energized. Once completed, about 3,200 more students and 191 more teachers will finally enjoy the benefits of electrification.
"Ang kuryente talaga ay malaking bagay sa mga estudyante," explained DepEd representative Merlie Asprer in an interview during one of the school electrification launches. "Kung may ilaw, may computer and everything, makakatulong talaga. Mas mae-engganyo na silang pumasok at mag-aral kasi hindi na madilim, magkakaroon na sila ng electric fan. These are all external things pero malaking bagay sa estudyante ang mga ito. It boosts their morale towards their studies."
Asprer also echoed the gratitude of the students, teachers, and the Department of Education to One Meralco Foundation for helping address their needs.
"Nation building is the business of each and every one of us, Filipinos. Although it is not really an obligation, our conscience tells us na tayong mga Pilipino nagtutulungan," she added.
For One Meralco Foundation, energizing schools is one way of giving back not just to Meralco's loyal customers in its franchise area but also to the entire Filipino nation.
"As an energy solutions company serving the Filipino people for more than a hundred years now, Meralco has realized the important contribution of its key service – electrification – to nation building. We carry that mission to 'spread the light' and empower the future generation by providing them with the tools and means vital to their becoming future leaders," said Jeffrey O. Tarayao, President of One Meralco Foundation and Chief CSR Officer of Meralco.
"Together with our partners in this endeavor, we share the joy of our project's beneficiaries now that their future looks even brighter," he added. "We hope that through this "bayanihan" we make learning and teaching easier for the students and their teachers, and will further their development."
Find out more about One Meralco Foundation's social development programs by visiting its website at www.onemeralcofoundation.org. (advt)
Subscribe to INQUIRER PLUS to get access to The Philippine Daily Inquirer & other 70+ titles, share up to 5 gadgets, listen to the news, download as early as 4am & share articles on social media. Call 896 6000.