EU, Singapore close to forging free-trade deal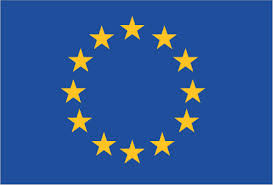 BRUSSELS – The European Union and Singapore are close to finalizing a free-trade deal, which has the potential to lay the ground for EU to forge Free Trade Agreements (FTAs) with other Southeast Asian countries.
Representatives for EU and Singapore signed the 1,000-page text of the trade accord, which when ratified will eliminate tariffs and technical barriers to trade.
"We are pleased to present today one of the most comprehensive free trade agreements ever negotiated, and to submit it to our respective authorities for approval," said Rupert Schlegelmilch, EU's chief negotiator.
"The EU and Singapore are already  trading €1 billion worth of goods every week, and the agreement lays the foundations upon which business ties can prosper further," Schlegelmilch.
Among Asean countries, Singapore is the EU's largest trading partner. Trade in goods between the EU and Singapore in 2012 amounted to €51.8 billion, an increase of 9.7 percent from 2011.  Total trade in services between the two amounted to €27.7 billion, which represents more than half of total EU-Asean trade in services.
The agreement will open up new opportunities for foreign direct investment, remove or prevent many technical trade barriers, such as "duplicative testing requirements" for cars and electronic products.
It will also "eliminate virtually all tariffs, in the EU's case over a five-year transition period. Singapore has bound its zero tariffs already applied on EU imports." This prevents unilateral increase in tariffs.
The FTA, whose negotiations kicked off in March 2010 and concluded in December 2012, is the first of a number of agreements the EU is presently negotiating with other Southeast Asian countries, such as Malaysia, Vietnam and Thailand.

"This is the first step towards closer economic ties between the two major integrated regions in the world, the Association of Southeast Asian Nations and the EU, and their 1.1 billion citizens," Schlegelmilch said.
The EU-Singapore FTA also contains a comprehensive chapter on trade and sustainable development to ensure that trade supports environmental protection and social development.
Subscribe to INQUIRER PLUS to get access to The Philippine Daily Inquirer & other 70+ titles, share up to 5 gadgets, listen to the news, download as early as 4am & share articles on social media. Call 896 6000.