Microfinance firm sets IPO this month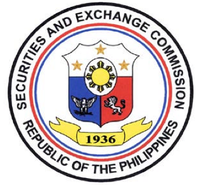 MANILA, Philippines—AG Finance Inc. has obtained approval from the Securities and Exchange Commission to embark on an initial public offering (IPO) worth as much as P149.76 million.
Based on a registration statement approved by the SEC,  AG Finance, which provides microfinance and consumer loans, including those targeting overseas Filipinos, plans to offer up to 68.07 million shares at a price range between P1.91 and P2.20 per share.
The offering will bring to public hands about 26 percent of the company's post-IPO stock. Mandated as issue manager and lead underwriter is Banco de Oro Unibank's investment banking unit BDO Capital & Investment Corp.
AG Finance's offering is targeted to run from July 29 to August 2 this year. IPO price will be finalized by July 24. Its shares are targeted for listing on the first board of the Philippine Stock Exchange on August 9.
Proceeds will be used to finance the company's professional and skilled overseas Filipino worker loan portfolio expansion program. About P47 million is targeted for additional disbursement for 2013 through 2014. A portion of the IPO proceeds will also be used to repay outstanding loans with China Bank amounting to P37 million that are maturing this month.
As of end-March this year, AG Finance had P280.9 million in loans and receivables out of P344 million in assets. It has an authorized capital stock of P550 million.
The microfinance firm, led by Tony King, was established in 2011 to provide short-term, unsecured credit facilities to permanent rank-and-file employees of reputable medium-sized companies in the Philippines. In 2003, AG Finance expanded its market coverage to include professionals and skilled workers in North America and the Middle East.
AG Finance has since then established operations in 20 countries targeting overseas Filipinos, with concentration in Australia, Canada and Middle East. It has 4,000 active borrowers at present.
The microfinance firm provides salary and emergency loans amounting to P10,000- P50,000 payable over 12 months via salary deductions.
Loans to overseas Filipinos amount to P50,000 and up payable over 12 to 18 months via post-dated checks.
Subscribe to INQUIRER PLUS to get access to The Philippine Daily Inquirer & other 70+ titles, share up to 5 gadgets, listen to the news, download as early as 4am & share articles on social media. Call 896 6000.