San Miguel's 2012 CSR spending hits P1B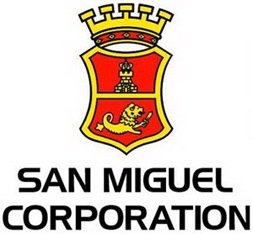 Diversified conglomerate San Miguel Corp., which became one of the largest corporate donors in the country's history this year, has reiterated its thrust of engaging stakeholders through corporate social responsibility programs.
According to the company, its various operating units had spent P830 million for various CSR activities in 2012, including a massive grant made by the group to build houses for victims of Typhoon Sendong in Mindanao earlier this year.
Including the funding for ongoing relief efforts for Typhoon Pablo victims (and the personal donations made by SMC president Ramon Ang), the group's total CSR outlay for the fiscal year is expected to hit P1 billion.
The CSR spending of San Miguel— the country's largest business group by market capitalization—signals a new chapter in the firm's way of doing business.
While it has had CSR programs under its San Miguel Foundation Inc. unit, it has long been overshadowed by other conglomerates which have had higher visibility programs and charitable work.
This situation is changing, Ang said during an interview.
"We are growing at a more rapid pace nowadays," he said, explaining the rationale for the company's shift in stance. "In all our business segments, our returns are very good. So it's only right that we also give back to society. Much more, if possible."
This change started manifesting itself in early 2012 after San Miguel announced a P555-million donation to build 5,000 permanent homes for typhoon victims in Cagayan de Oro, Iligan City and various municipalities in Negros Oriental.
The grant—the single biggest donation in local corporate history—is being managed by Gawad Kalinga and Habitat for Humanity, which are experts in the field of low cost housing.
But Ang says the conglomerate's generosity isn't a new phenomenon.
"You'd be surprised. San Miguel has long been involved in CSR projects," he said. "We've had very generous outreach programs for the stakeholders in many areas. But we've preferred to stay quiet about it."
In fact, San Miguel's beer business has been helping the City of Valenzuela rebuild since the 2009 onslaught of Tropical Storm Ondoy. It has been helping build "Disiplina Villages" in high risk areas in the city and has also funded a three-year housing program that has so far completed 192 units, with another 108 houses to be completed before the program's 2013 target date.
The San Miguel chief acknowledged, however, that the conglomerate's rapid growth in recent years required a review of its approach to charitable work.
"The nature of our business is changing, we also have to change the way we do CSR," Ang said. "We want the public to know that San Miguel is fully engaged as a partner in the communities we work in."
Company documents showed that the largest CSR investors within the group were San Miguel Global Power Holdings, San Miguel Brewery and Petron Corp. Apart from housing programs, the fields that receive the largest donations are education, environmental stewardship and disaster management.
Subscribe to INQUIRER PLUS to get access to The Philippine Daily Inquirer & other 70+ titles, share up to 5 gadgets, listen to the news, download as early as 4am & share articles on social media. Call 896 6000.