MVP invests P6.77B in Cavitex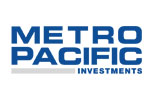 MANILA, Philippines–The Metro Pacific group led by businessman Manuel V. Pangilinan has expanded its Philippine tollroad portfolio with a P6.77-billion investment in the holding firm in control of the 14-kilometer Manila-Cavite Toll Expressway (Cavitex).
In a disclosure to the Philippine Stock Exchange on Thursday, Pangilinan-led infrastructure holding firm Metro Pacific Investments Corp. announced the financing and cooperation agreement between its tollroad subsidiary Metro Pacific Tollways Corp. and Cavitex Holdings Inc. (CHI), formerly Coastal Road Corp.
Under the agreement, CHI will issue a convertible note to MPTC which will give Pangilinan's group the option to convert in the future to new, non-voting redeemable convertible preference shares in CHI or common shares of Cavitex Infrastructure Corp., formerly UEM-Mara Philippines Corp.
However, the option to buy into Cavitex Infrastructure, which holds the concession for the operation and maintenance of Cavitex tollroad, is subject to securing certain approvals and conditions.
Under the cooperation agreement, MPTC will provide management assistance to CIC starting January 2 next year.
CHI believes that MPTC will be able to use its expertise in operating the North Luzon Expressway (NLEx) and Subic-Clark-Tarlac Expressway (SCTEx) to improve the services that Cavitex currently provides to the riding public and the rapidly growing population of Cavite.
MPTC chief executive officer Ramoncito Fernande sai: "We are looking forward to delivering to motorists on the Cavitex the same standard of customer service and excellence that MPTC already provides on the NLEx and the SCTEx."
Cavitex tollroad is built in two segments running from Cavite to Laguna and currently has 90,000 vehicle entries a day. The concession for this road extends to 2033 for the originally built road and to 2046 for a subsequent extension.
"The proceeds from this financing will be used by CHI to invest in the Aquino administration's PPP (public-private partnership) projects, as well as future real estate projects with the Philippine Reclamation Authority," said CHI chair Luis Virata.
For his part, Pangilinan said: "I am pleased that through our agreements MPTC will be able to assist in the future development of Cavitex and possibly adjoining roads in this rapidly growing part of Metro Manila."
MPIC prsident Jose Ma. Lim added: "This is another step in our long signaled determination to further expand and develop Metro Manila's tollroads."
Subscribe to INQUIRER PLUS to get access to The Philippine Daily Inquirer & other 70+ titles, share up to 5 gadgets, listen to the news, download as early as 4am & share articles on social media. Call 896 6000.