Malaysian gaming firm threatens to sue PCSO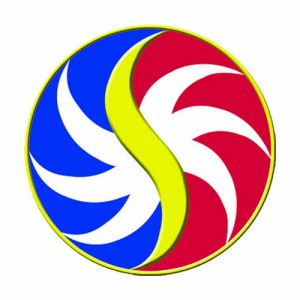 Philippine Gaming Management Corp. (PGMC), the local gaming unit of Malaysian conglomerate Berjaya, has accused the state-run Philippine Charity Sweepstakes Office (PCSO) of working relentlessly to bring down the Malaysian-led company.
PGMC legal counsel Jose Bernas accused the PCSO management of favoring a rival local lottery equipment provider at PGMC's expense.
Bernas cited in particular the PCSO move to allow rival Pacific Online Systems Corp. to enter what it deems to be PGMC's "exclusive" Luzon territory without any bidding being conducted.
He said the PCSO has been "relentless in its efforts to bring PGMC down, demanding [that we] reduce the rental rates on the lotto equipment we provided PCSO by as much as 50 percent, but giving Pacific Online, our competitor, better deals at our expense."
All-out legal battle
In such a situation, PGMC said the Bejaya unit was ready to go on an "all-out" legal battle against the government agency.
Bernas accused the PCSO, led by chair Margarita Juico, of putting "in jeopardy" the Malaysian group's investments through various "illegal measures."
"We have all the documents to prove our allegations and we are now prepared to go all-out to expose what PCSO has been doing against a foreign investor and its local shareholders. We are doing this after exhausting all means to resolve these issues with the present PCSO," he said.
PCSO general manager Ferdinand Rojas II explained that the reduction of the rental rates was based on a directive from the Senate blue ribbon committee.
On the "exclusivity" debate, he said the PCSO had its own position on the matter but would leave it to the courts to decide the case.  As the case is now pending in court, he said a discussion on its merits would be sub judice.
Last October, PGMC  filed a court petition to cite the PCSO in contempt for disregarding a writ of preliminary injunction issued in relation to a dispute on lottery operations in Luzon.
An injunction is an extraordinary remedy reserved for special circumstances in which the temporary preservation of the status quo is necessary.
Favored firm
PGMC is wholly owned by listed holding company Berjaya Phils., a unit of Malaysia's Berjaya Group.
Pacific Online, the company that Bernas accused the PCSO of favoring, is led by businessman Willy Ocier and is the lottery equipment provider for the Visayas-Mindanao territory.
PGMC said that in 1993, it won the bidding for the entire Philippines to provide PCSO with lottery equipment. However, it said the government decided to award the Visayas-Mindanao territory to the losing bidder, now known as Pacific Online. PGMC was given only Luzon as its exclusive territory.
It noted that PGMC's current contract with PCSO will end in August 2015 while Pacific Online's contract will expire in March 2013.
Since Pacific Online has been allowed to install at least 600 terminals in Luzon since June, Bernas said the PCSO has effectively awarded Luzon, PGMC's exclusive area, to Pacific Online and extended the latter's contract without any bidding.
'Losing bidder'
"You now have a situation where the losing bidder, whose contract expires in a few months, has effectively been given the whole country on a silver platter. The real winner, PGMC, is about to lose even Luzon," Bernas said.
The lawyer explained that PCSO had told PGMC early this year to reduce its rental rates from 10 percent—which is in effect under its present contract until 2015—to 6.5 percent. PCSO later revised its dictated rate reduction to 7.85 percent and demanded that PGMC absorb the paper cost, currently borne by PCSO, which is equivalent to 1.5 percent, effectively demanding that PGMC bring its rate down from 10 percent to 6.35 percent.
Pacific Online by contrast was made to lower the rentals on its existing terminals in Visayas-Mindanao down to only 9.85 percent. In addition, he said Pacific Online was allowed to intrude into Luzon, PGMC's territory, supplying machines at 7.85-percent rent without the cost of paper. Its contract was also extended indefinitely beyond March 2013.
"PCSO has performed terribly over the past two years, generating reduced revenues because it has focused its attention on schemes to wear down PGMC and favor Pacific Online," he said.
Subscribe to INQUIRER PLUS to get access to The Philippine Daily Inquirer & other 70+ titles, share up to 5 gadgets, listen to the news, download as early as 4am & share articles on social media. Call 896 6000.