TOTAL SHARES
BPI reviews capital structure to prepare for Basel 3 requirements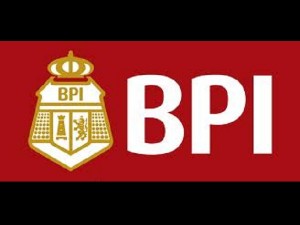 MANILA, Philippines—The Ayala-led Bank of the Philippine Islands will review its capital structure in 2011 to prepare for stringent capital adequacy ratio requirements under Basel 3.
If BPI were just to run the regular way, the bank would not need any fresh capital until 2015 or 2016, BPI president Aurelio Montinola III told reporters on Thursday.
But Montinola said the bank would have to review its capitalization in accordance with rules by the first quarter of 2013 in preparation for the full implementation of Basel 3 by 2014.
"We have the whole of next year to figure out. If market conditions continue to be good, then we will decide what we'll do. That's part of the agenda next year," he said.
BPI is currently in the thick of discussions with the Lucio Tan group to take over a controlling stake in Philippine National Bank. The market is expecting that it will use its own shares as currency to fund such an acquisition.
On Basel 3, the banker said there were three numbers to look for in Basel 3 implementation, first of which would be the minimum core or tier 1 capital adequacy ratio of 8.5 percent, which he said BPI would be able to easily comply with.
The other number is the counter-cyclical buffer ratio of 12.5 percent, which Montinola said BPI would also meet.
The third number is one that's a bit more challenging.
"What makes it a bit complicated is the fact that regulations for Basel 3 put risk weights on certain categories and that could potentially add half to 1 percentage (additional capitalization requirement).  This is more for the smaller banks," Montinola said.
The good news was that the Bangko Sentral ng Pilipinas would be implementing Basel 3 in 2014 not in 2013 like Singapore, he said.  But the Philippines is doing it in full right away.
Montinola said US banks were not even sure if they could comply while European Union banks were set to do it on a staggered basis.
"I'm hoping there will be a balance," Montinola said "… There may be constraints if the rules are too tight but will leave it to BAP (Bankers Association of the Philippines)."
Get Inquirer updates while on the go, add us on these apps:
Disclaimer: The comments uploaded on this site do not necessarily represent or reflect the views of management and owner of INQUIRER.net. We reserve the right to exclude comments that we deem to be inconsistent with our editorial standards.
To subscribe to the Philippine Daily Inquirer newspaper in the Philippines, call +63 2 896-6000 for Metro Manila and Metro Cebu or email your subscription request here.
Factual errors? Contact the Philippine Daily Inquirer's day desk. Believe this article violates journalistic ethics? Contact the Inquirer's Reader's Advocate. Or write The Readers' Advocate:
c/o Philippine Daily Inquirer Chino Roces Avenue corner Yague and Mascardo Streets, Makati City,Metro Manila, Philippines Or fax nos. +63 2 8974793 to 94
editors' picks
popular
latest videos