Metro Pacific group taking over Delos Santos Medical Center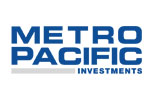 MANILA, Philippines–Infrastructure holding firm Metro Pacific Investments Inc. is taking over a majority stake in the company that owns and operates De Los Santos Medical Center, the seventh in its growing chain of premium hospitals.
MPIC, which is led by businessman Manuel V. Pangilinan, disclosed to the Philippine Stock Exchange on Monday the signing of a deal with the shareholders of DLSMC to participate in a P250-million capital-raising which will give it 51 percent equity ownership in the expanded De Los Santos General Hospital Inc., the corporate owner and operator of DLSMC.
DLSMC is a tertiary teaching and training hospital along E. Rodriguez Boulevard in Quezon City.  It has an authorized capacity of 150 beds, bringing MPIC's total bed capacity to about 2,000 beds once the deal is completed.
The hospital was founded in 1973 by the late Dr. Jose V. De Los Santos Sr., considered the Father of Philippine Orthopaedics. DLSGHI also has an affiliate, De Los Santos-STI Megaclinic, Inc. (Megaclinic), a 2,000-square meter ambulatory and diagnostic center located in SM Megamall, considered to be the largest in the country in this category.
MPIC's investment is intended to facilitate the redevelopment of DLSMC.  Underway are plans for the renovation and expansion of the hospital facilities that will increase and improve patient rooms, doctors' clinics and parking slots, upgrade operating rooms and purchase new medical equipment.
"As our different family members pursue other varied activities, we are happy to bring in as partners the largest private hospital chain in the country, as we know this can only be good for De Los Santos Medical Center and its patients," said Jose De Los Santos Jr., president and chief executive officer of DLSGHI and representing the De Los Santos family.
Monico Jacob, president of investor Systems Technology Institute Inc. added: "We believe that MPIC, with its experience in running hospitals, will be a good partner in DLSGHI. This will provide DLSMC with further hospital expertise, while we, at STI, will be able to focus on De Los Santos-STI College and our other educational institutions."
MPIC started its nationwide hospital network with an investment in Makati Medical Center, followed by Davao Doctors Hospital, Cardinal Santos Medical Center, Riverside Medical Center, Our Lady of Lourdes Hospital, and most recently the Asian Hospital and Medical Center.
"We are thankful for the trust and confidence shown to us by the De Los Santos family and STI in welcoming our investment in DLSMC. Together, we hope we will be able to contribute in perpetuating the legacy of Dr. Jose V. De Los Santos, Sr. by elevating DLSMC to new heights of quality healthcare, catering to the patients of Quezon City, primarily, and other neighboring areas. We are also excited about Megaclinic, our first involvement in an independent mall- based diagnostic center," said Augie Palisoc Jr., MPIC executive director and president of the MPIC Hospital Group. "There are still a number of conditions that need to be fulfilled, but assuming these are done, we hope to start making the investments by the first quarter of 2013." Palisoc added.
Subscribe to INQUIRER PLUS to get access to The Philippine Daily Inquirer & other 70+ titles, share up to 5 gadgets, listen to the news, download as early as 4am & share articles on social media. Call 896 6000.