Pepsi unit posts 208% growth in 9-month profit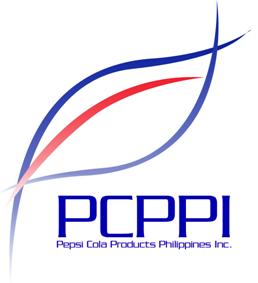 MANILA, Philippines—Beverage-maker Pepsi-Cola Products Philippines Inc. tripled its net profit in the first nine months as sales expanded even during the third quarter, when the country was hit by heavy monsoon rains.
PCPPI reported that its January-September net profit jumped by 208.3 percent year on year to P696 million. For the third quarter alone, net income grew by about 1 percent year on year to P119.33 million despite adverse seasonality factors.
"The third quarter of the year is typically a difficult period for the beverage industry due to seasonality. This year, it was further compounded by the heavy rains in July and August. Our notable achievements across brands and categories were driven by a better-than-expected performance in carbonated softdrinks, particularly in the cola segment," PCPPI president Partho Chakrabarti said.
"With our top-line growth continuing to outperform industry growth for yet another quarter, we are poised to significantly exceed our full-year targets", Chakrabarti said.
Gross sales, fueled by robust sales volume performance across brands and categories, grew by 6.5 percent year on year to P5.24 billion for the third quarter and by 13 percent to P16.56 billion year to date.
Due to higher sales volume, cost of sales rose by 6 percent in the third quarter and by 5 percent during the nine months to September compared to year-ago levels. However, as a percentage of net sales, cost of sales decreased by 6 percentage points during the nine-month period versus 2011 levels. This is attributed to the 27-percent drop in the average sugar price.
Cost of sales includes raw and packaging materials expenses, direct labor cost and manufacturing overhead.
The company's gross profit reached P3.83 billion for the nine-month period, representing an increase of 42 percent compared to year-ago level.
PCPPI's strong first half-year growth allowed the company to make  strategic investments in the third quarter of the year, resulting in increases in operating expenses as a percentage of net sales by 2 percentage points for the three-month period and 1 percentage point for the nine-month period from year-ago levels.
Operating expenses—consisting of selling and distribution, general and administrative, and marketing expenses—remained at manageable levels.
Chakrabarti noted: "The current increase in spending behind our key brands—Tropicana Coco Quench, Gatorade Low Carb and Sting Power Pacq—is an investment toward more growth in the future."
Subscribe to INQUIRER PLUS to get access to The Philippine Daily Inquirer & other 70+ titles, share up to 5 gadgets, listen to the news, download as early as 4am & share articles on social media. Call 896 6000.