SSS net earnings up 42% to P18.7B in first half
Contributions exceed benefit payments by P3.9B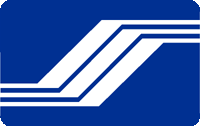 MANILA, Philippines—Net earnings of the Social Security System jumped 42 percent year on year to P18.7 billion in the first semester as the pension fund struggled to reduce operating expenses.
Emilio de Quiros Jr., SSS president and chief executive, said the growth rate could be attributed to higher earnings from contributions and investments, along with measures to ensure efficient spending.
De Quiros said steps to maximize branch resources and improve system efficiency helped slow down operating expenses to P3.6 billion—five percent less than the P3.8 billion spent in the first half of 2011.
"Our online and electronic inquiry facilities have helped free our branch personnel from attending to numerous over-the-counter queries, and instead focus more on attending to members' claims," he explained.
Also, the enhanced SSS website, Text-SSS service and the SSS Facebook page have allowed members to transact and make inquiries online rather than go to the branches personally for simple queries, De Quiros added.
"The recent SSS reorganization also allowed branches to pursue more efficient coverage and collection activities, especially for priority and hard-to-reach sectors such as self-employed individuals and informal sector workers," the SSS chief said.
Contribution inflows also exceeded benefit payments by P3.9 billion during the first semester, De Quiros said. The resulting surplus has already surpassed the P3.2 billion posted for the full year of 2011.
Earlier, De Quiros announced that contribution collections, which made up about three-quarters of the P65-billion revenue for the first half, grew by nine percent to P46.7 billion.
On Thursday, De Quiros said disbursements of benefits grew by four percent to P42.8 billion, of which about half covered retirement claims.
Other benefits paid out include P16.4 billion for death and funeral grants, P2.1 billion for maternity, P1.7 billion for disability and P880 million for sickness and medical services.
Further, De Quiros said SSS investments, which account for the rest of the fund's revenue, brought in P18.3 billion—an increase of 21 percent from the P15.2 billion of the previous year.
"We took advantage of stock market opportunities that helped boost our equity earnings by 48 percent to a six-month total of P10.5 billion," he said. "The returns on our equity investments reached a remarkable 24.2 percent as of June 2012, which outperformed even the Philippine Stock Exchange Index at 15.8 percent, or 10-year bond rates at 5.6 percent."
Earnings from other SSS investments include P4.6 billion from government securities, P2.1 billion from salary loans and P440 million from corporate notes and bonds.
Subscribe to INQUIRER PLUS to get access to The Philippine Daily Inquirer & other 70+ titles, share up to 5 gadgets, listen to the news, download as early as 4am & share articles on social media. Call 896 6000.