SM Investment to launch P15-B bond offer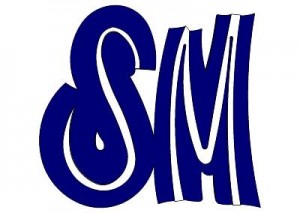 MANILA, Philippines—Henry Sy's SM Investments Corp. is set to launch an offer of as much as P15 billion in long-term bonds before the end of June after obtaining approval to do so from the Securities and Exchange Commission.
It will be SMIC's first time to offer retail bonds since 2009, when it issued P10 billion worth of bonds.
Proceeds of the new issue will be used for the expansion of SMIC's hotel and office property businesses as well as landbanking for the next five years.
According to documents from the SEC, SMIC's bonds will have a tenor of 7 and 10 years with a base offering size of P10 billion and an option to increase by P5 billion in case of oversubscription. The offering was approved by the SEC in its recent meeting.
SMIC head of investor relations Cora Guidote said on Friday that following this approval, the issue would be tentatively priced on June 20 while the offering would start June 27.
The conglomerate has mandated BDO Capital, First Metro Investment Corp., China Bank and BPI Capital Corp. to arrange the offering, each having committed to take up at least P2.5 billion.
The bonds, due 2019 and 2022, will be issued in scripless form at 100 percent of face value. Prior to final redemption, SMIC will have a one-time option but will not be obligated to redeem these bonds in whole but not in part.  The redemption option is open on the 10th interest payment of the seven-year bonds and on the 14th interest payment for the 10-year bonds.
Indicative interest rate will be a maximum of 6.2115 percent per annum for the seven-year bonds based on PDST-F benchmark as of May 21 and 6.975 percent per annum for the 10-year bonds.  The bonds will be listed on local fixed income exchange Philippine Dealing & Exchange Corp.
The proposed bonds have obtained the highest rating of PRS Aaa from Philippine Rating Services Corp., which considered SMIC's diversified business portfolio which includes core companies with strong market positions, sustained earnings and recurring cash flows, solid brand equity and experienced management team as well as strong liquidity and sound capitalization.
Based on the documents, net proceeds from the offer will finance the group's capital expenditures for the next five years as well as for general corporate purposes.  Specifically, the following amounts are earmarked for these projects in the next five years: SM Arena (P500 million), Park Inn Davao (P714 million), Luxury City Hotel (P3.4 billion), Luxury Hotel-Santelmo in Batangas (P1.53 billion), Park Inn Clark (P321 million) and land acquisitions (P5.48 billion).
Some funds will be used for business process outsourcing buildings, including for Three E-Com and Four E-Com, which will be the group's third and fourth major office buildings within SM Mall of Asia complex, with at least 14 floors and with gross floor area of about 100,000 square meters each.
SMIC, founded by the country's wealthiest man, Henry Sy, is the country's dominant player in retailing, banking (through Banco de Oro Unibank and China Bank) and shopping mall development (SM Prime Holdings Inc.).  It is also a fast-growing player in the residential segment (SM Development Corp.) as well as in hotels, leisure estate and convention segment. It also has a 17.9-percent stake in mining firm Atlas Consolidated Mining & Development Corp.
Subscribe to INQUIRER PLUS to get access to The Philippine Daily Inquirer & other 70+ titles, share up to 5 gadgets, listen to the news, download as early as 4am & share articles on social media. Call 896 6000.