Tanza on the upswing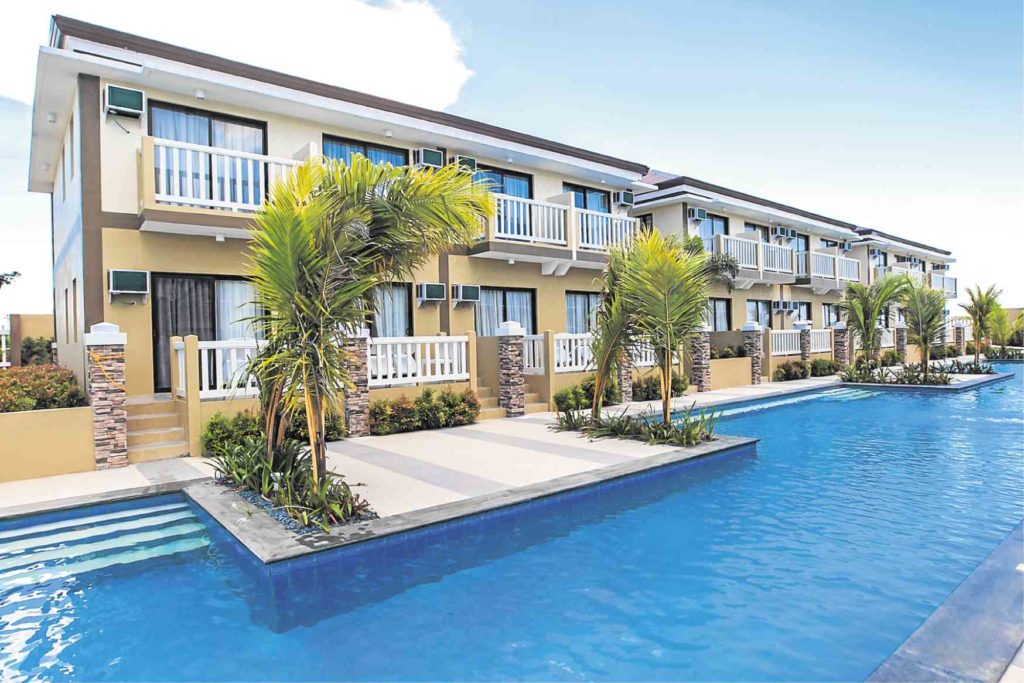 Much like the other areas in the country, the municipality of Tanza in Cavite is starting to benefit from the country's robust economy.
This agricultural and fishing locale is now attracting a bevy of investors that include industrial firms looking to locate at a newly opened economic zone in the municipality; Enrique Razon Jr.'s International Container Terminal Services Inc., which is building the country's first container roll-on roll-off barge terminal project here called Cavite Gateway Terminal; a power firm putting up a solar farm; and national real estate developers which are now looking to go beyond mass housing projects and offer a little more for the residents of Tanza and neighboring areas.
"Today, we can say that the economy of Tanza is booming. Businesses are starting to come in… The growing interest in Tanza is really a spillover from the booming economies of Metro Manila and the adjacent cities and municipalities in Cavite," said Tanza Mayor Yuri A. Pacumio.
In fact, the last several years saw this first class municipality slowly being recognized as a viable alternative for businesses. In 2016, the National Competitiveness Council's Cities and Municipalities Competitiveness Index even ranked Tanza 30th among the 1,245 municipalities it assessed based on three pillars namely economic dynamism, government efficiency, and infrastructure.
Infrastructure projects
This unprecedented growth is not one without consequence.
Pacumio admitted that there is a pressing need for the local government to further ramp up their infrastructure spending in order to better cater to the growing needs and requirements of Tanza.
Major road networks for instance, are now being expanded to ease the traffic, while new bridges are being planned to decongest the main thoroughfares.
"We have infrastructure projects being planned that include road widening. The Department of Public Works and Highways has also programmed a project that would see the construction of two bridges-one that would connect Tanza to Rosario (a first class municipality in Cavite), while the other would link Tanza to General Trias (a city in the same province). So there are planned projects both on the national and provincial levels and these would benefit both the residents and businesses," Pacumio explained.
"We have already started with our road widening projects. The other infrastructure projects have been cited as priority projects which we hope to start by next year. These projects will bring Tanza closer to Metro Manila. Actually, if there's no traffic, it would only take 30 to 45 minutes to reach Mall of Asia," he added.
As it is, Tanza is already highly accessible via the Manila-Cavite Expressway (Cavitex), which is a 14-kilometer expressway that links Metro Manila to Cavite. Another route would be via the South Luzon Expressway (SLEx).
New housing projects
Pacumio disclosed that although Tanza remains largely an agricultural and fishing municipality today, the influx of new businesses has offered new job opportunities for the residents.
This, in turn, has started to reshape the livelihood of Tanza.
And an offshoot of the increased economic activities in a specific area would be an improvement in an individual's purchasing power. This only means that more people are now able to afford higher priced items, be it a simple commodity such as food, or big ticket items such as vehicles and houses.
In fact, more property developers are reportedly bringing to Tanza new concepts that go beyond the usual mass housing projects being built in the area. And this, according to Pacumio, is a welcome development for them.
"There had been a few national developers who had come in before. But we are starting to see more of them coming in, bringing projects that could further elevate the lifestyle of the residents here. We see them as our partners and enablers as Tanza continues to grow," he further noted.
One of the first property developers to venture in Cavite and tap its potential was Sta. Lucia Land Inc., which has long realized the growing attractiveness of Tanza and other municipalities and cities in the province.
It has to date a number of developments that include the Aquamira Resort and Residences, which is located inside the 600-hectare Saddle & Clubs Leisure Park in Tanza.
The Aquamira is said to be the first of its kind in a "condotel" development as it is built around a water park.
Here, one has the option to own a villa-surrounded by the clear and calming view of the water-and turn this into his or her second home. More than 100 units, measuring 28 sqm each, meanwhile open to a sweeping view of the pool.
Aquamira Resorts and Residences is indeed a fresh take on what luxurious living is all about, and with an attractive investment pull to boot. That's because the lifestyle that you can enjoy here can also be shared with others as it is also a full-service condotel.
Subscribe to INQUIRER PLUS to get access to The Philippine Daily Inquirer & other 70+ titles, share up to 5 gadgets, listen to the news, download as early as 4am & share articles on social media. Call 896 6000.