JG Summit nets P7.51B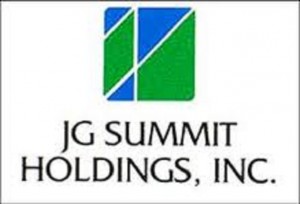 Gokongwei-led conglomerate JG Summit Holdings Inc. chalked up a first quarter core net profit of P8.23 billion, flat from the same period last year, primarily due to lower earnings contribution from its airline business.
Including non-recurring items, JG Summit's consolidated net income from equity holders of the parent amounted to P7.51 billion, down by 22 percent year-on-year.
The depreciation of the Philippine peso against the U.S. dollar for the first quarter of 2017 compared to the appreciation last year also contributed to the decline in net income decline, which was partially offset by the double-digit income growth in the petrochemicals business.
Consolidated cash flow reached P18.28 billion, a slight decline from last year's P18.68 billion while
consolidated revenues grew by 11.4 percent to P67.51 billion.
JG Summit's key subsidiaries performed in the first quarter versus the previous year as follows:
• JG Petrochemicals group's revenues increased by 61 percent to P10.78 billion due to increase in
volumes of polymers sold and olefins exported;
• URC's total revenues grew by 7.6 percent to P30.69 billion due to increase in net sales of branded consumer foods group, both domestic and international;
• Cebu Air's total revenues went up by 4.7 percent to P16.86 billion but net income fell as a result of the rise in fuel prices and hedging losses incurred for the period.
• Robinsons Land's total revenues were slightly down to P5.42 billion from P5.47 billion, brought about by the decline in realized sales of the residential division, which was offset by the revenue growth of the commercial division.
Robinsons Bank's banking revenue increased by 25.4 percent to P1.01 billion for the same period this year due to increase in interest income from finance receivables, commission income and trading gains.
Revenues from our core investments, however, declined in the first quarter compared to same period last year as dividend income received by the group dropped by 48.6 percent to P528.91 million this year mainly due to lower dividends declared by PLDT.
Market valuation loss recognized from financial assets and derivative instruments for the first quarter of 2017 amounted to P688.05 million. The group booked a net foreign exchange loss of P193.93 million versus the P1.72 billion net foreign exchange gain reported for the same period last year due to the depreciation of Philippine peso and international subsidiaries' local currencies against the US Dollar.
Subscribe to INQUIRER PLUS to get access to The Philippine Daily Inquirer & other 70+ titles, share up to 5 gadgets, listen to the news, download as early as 4am & share articles on social media. Call 896 6000.