Lopez Holdings posts 74% drop in 1H profit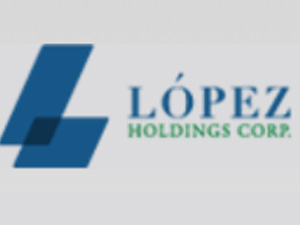 MANILA, Philippines–Conglomerate Lopez Holdings saw a 74-percent fall in first semester net profit to P1.42 billion in the absence of one-time gains that enlarged earnings in the comparative period last year.
The holding firm's bottom-line was weighed down by First Philippine Holdings Corp. (FPH) whose six-month net income attributable to parent equity holders shrunk to P1.9 billion versus the P10.4 billion net profit in the same period last year.
FPH sold additional shares in utility Manila Electric Co. equivalent to a 2.66 percent stake in January 2012 and likewise recorded a gain on business combination following the listing of property unit Rockwell Land Corp. in May 2012.
Outside of non-recurring items that FPH could not match this year, revenue from sale of electricity went down by 9 percent year-on-year to P40.3 billion in the first semester due to lower gas prices and lower dispatch of gas plants.
For its part, Rockwell Land grew its first-semester net profit by 26 percent year-on-year to P555 million. Consolidated revenues rose by 26 percent to P3.24 billion as the upscale property developer booked higher revenues from the sale of condominium units. Cash flow as measured by earnings before interest, taxes, depreciation and amortization (EBITDA) reached P1.04 billion, 17 percent higher year-on-year.
Residential development and commercial leasing contributed 59 percent and 41 percent to Rockwell's total cash flow, respectively.
For Lopez Holdings, consolidated revenues decreased by 10 percent year-on-year to P45.281 billion due to the decline in FPH's revenues.
"FPH continues to pursue its growth agenda in renewable energy, anchored on stable cash flows from its portfolio of gas and geothermal plants," Lopez Holdings president, chief operating officer and chief finance officer Salvador Tirona said in a press statement.
"ABS-CBN is set to build a first-of-its kind kiddie theme park in the country, while ABS-CBN Convergence will be the newest mobile phone provider in the country by the end of the year. We fully support these new investments which will lead to superior valuations in the long term," he added.
It was earlier reported that ABS-CBN's net profit in the first semester rose by 44 percent to P1.34 billion on strong advertising revenues alongside an added kick from election spending.
Lopez Holdings holds a 56.6 percent economic interest in ABS-CBN and 46.2 percent in FPH. Under recently adopted Philippine accounting standards, Lopez Holdings has de-consolidated ABS-CBN Corp. and now consolidates FPH and in its financial statements. Comparative financial statements for 2012 have been restated to reflect the change.
Formerly Benpres Holdings Corp., Lopez Holdings was incorporated in 1993 by the Lopez family to serve as the holding company for investments in major development sectors.
Subscribe to INQUIRER PLUS to get access to The Philippine Daily Inquirer & other 70+ titles, share up to 5 gadgets, listen to the news, download as early as 4am & share articles on social media. Call 896 6000.