Gov't urged to honor contracts
Public sector warned against 'changing rules midstream'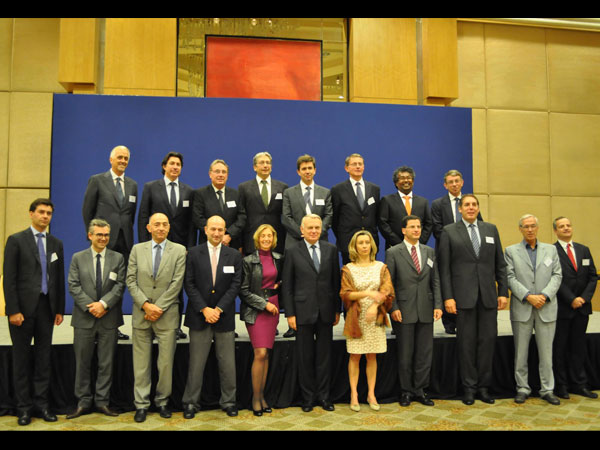 The European Chamber of Commerce of the Philippines has urged the government to honor the sanctity of contracts and refrain from taking any action that may result in a "huge trust deficit."
"The government has to understand that 'trust' is an asset it has to have. It's precisely because of changing the rules midstream that investors are more and more reluctant to invest long-term," explained Henry Schumacher, vice president for external affairs at the ECCP. "Who guarantees that the rules agreed with this administration will be honored by successive governments? Remember, PPPs (public-private projects) in infrastructure will last 25 years."
The ECCP official cited as an example the case of water concessionaires Manila Water Co. Inc. and Maynilad Water Services Inc.
"The bashing that Manila Water and Maynilad Water went through recently in connection with their concession agreement with MWSS illustrates the difficulty in doing business with government. These billings have been in place for more than 15 years, were agreed to by MWSS in the concession agreement it signed with them in 1997, and which is effective up to 2022," Schumacher said in a statement Wednesday. "After all these years, the MWSS suddenly found something wrong with the water charges. This controversy, another midstream change, will certainly end up in the Supreme Court."
Schumacher also cited as an example the case of local energy developer San Roque Power Corp. The company has been fighting to get from the government what it was granted a decade ago: duty- and tax-free importation of capital goods.
According to Schumacher, San Roque Power represents many investors who may be short-changed by the government if the Supreme Court does not change its verdict to "progressive" from "retroactive."
In February this year, the Supreme Court overturned the decision of the Court of Appeals, which allowed San Roque to receive a tax refund worth P483.8 million. In its decision, the high tribunal only noted that San Roque Power was ineligible to claim the refunds "based on technicalities."
"Are there other examples? Yes," Schumacher said, citing the review of the Mining Law and the attempt to change the Mining Fiscal Regime.
"Will new miners come? Unlikely. Will existing miners go? More likely," he said. "The RP Energy case in Subic is another example. Infrastructure projects of national significance—as Luzon badly needs additional base-load plants—should be given priority and importance. They should be insulated from unfounded issues that only result in costly delays in the implementation of such projects."
As it is, investors already expect to "navigate the country's bad infrastructure, the rigid labor market, red tape and remaining pockets of corruption."
Schumacher added that investors "are certainly not keen on tripping over the fine print of laws and implementing rules and regulations, and local power brokers with agendas at odds with Manila."
Subscribe to INQUIRER PLUS to get access to The Philippine Daily Inquirer & other 70+ titles, share up to 5 gadgets, listen to the news, download as early as 4am & share articles on social media. Call 896 6000.