PNB attracts P5 B in long-term deposits in record time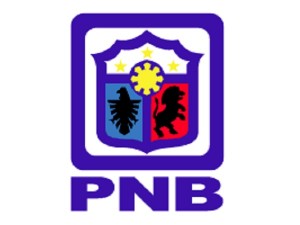 MANILA, Philippines—Philippine National Bank completed a P5-billion offering of long-term deposits covered by negotiable certificates on the same day the product was launched on Thursday, one of the fastest fund-raising exercises seen in the local capital market to date.
The banking arm of taipan Lucio Tan announced on Friday that it had successfully raised the amount through a public offering of long term negotiable certificates of time deposits (LTNCDs) at a record-low interest rate for this instrument.
PNB reported that with an oversubscribed book early in its offering, the 5.5-year LTNCD issuance was priced at 3 percent per annum, the lowest ever coupon for such an instrument. The public offer period was supposed to run for three days, from July 25 to 29, but it was closed on the very same morning it was launched due to strong demand, the bank said in a press statement.
"We are overwhelmed by the confidence and support of our investors in PNB. This fund-raising exercise will allow us to support our asset growth, and make us even more competitive in the banking industry," PNB president Omar Mier said.
HSBC acted as sole lead arranger and bookrunner for PNB's offering of LTNCDs, which are negotiable certificates of time deposit with a designated maturity or tenor representing a bank's obligation to pay the face value upon maturity as well as make periodic coupon or interest payments during the life of the deposit. Interest is paid quarterly, and is tax-exempt for qualified individuals if held for at least five years. The minimum denomination of the LTNCD is P500,000 with additional investments of P100,000 thereafter.
These deposits are covered by insurance with the Philippine Deposit Insurance Corp. up to P500,000 per depositor.
"Raising P5 billion just a few hours into its first offering day, and pricing the LTNCD at the lower end of pricing guidance is a testament to PNB's franchise. We congratulate them on this remarkable achievement," said Wick Veloso,  HSBC Philippines president.
PNB merged with Tan's Allied Banking Corp. earlier this year, making PNB the fourth largest privately owned bank in the Philippines, in terms of total assets.
Subscribe to INQUIRER PLUS to get access to The Philippine Daily Inquirer & other 70+ titles, share up to 5 gadgets, listen to the news, download as early as 4am & share articles on social media. Call 896 6000.