Landbank loan portfolio grows by 13%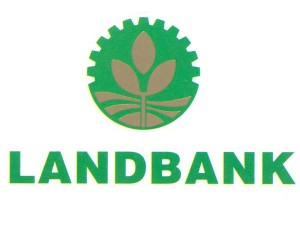 MANILA, Philippines—Land Bank of the Philippines said its loan portfolio grew by 13 percent to P274 billion in the first quarter of 2013 from P243 billion in the same period last year.
This, Landbank said, was due mainly to the rise in loans extended to its mandated and priority sectors—small farmers, fisherfolk, microenterprises and small- and medium-scale enterprises, which accounted for 76.3 percent of the bank's total loan portfolio. Loans to these sectors expanded to P209.1 billion, 18 percent higher than the P176.7 billion recorded in the same period last year.
"We are more committed than ever to build on gains made as we further intensify our support to farmers, fisherfolk, and our other priority sectors in pursuit of our countryside development mandate," said Landbank President and CEO Gilda E. Pico.
In the first quarter this year, loan releases to small farmers and fisherfolk amounted to P7.7 billion, up 6 percent from P7.3 billion a year ago. These loans were channeled through 477 farmers and fisherfolk cooperatives, 151 countryside financial institutions and 55 irrigators' associations.
The number of small farmers and fisherfolk who benefited from the loans also increased by 20 percent to 160,990 from 134,707 in January to March 2012.
By agricultural activity, loans for crop production reached P2.8 billion in the first quarter while loans for livestock projects reached P740.7 million. Other economic activities financed by Landbank include agri-processing, livelihood, fishery and trading.
Regions with the highest loan releases to small farmers and fisherfolk in the first quarter were Central Visayas (P1.6 billion), Central Luzon (P1.5 billion) and Southern Mindanao (P1.1 billion).
Outstanding loans for agri-business, aqua-business and agri-aqua related projects of local government units and state owned corporations stood at P66.6 billion while loans to micro, small and medium enterprises reached P32.8 billion, 30 percent up from P25.2 billion a year ago.
Subscribe to INQUIRER PLUS to get access to The Philippine Daily Inquirer & other 70+ titles, share up to 5 gadgets, listen to the news, download as early as 4am & share articles on social media. Call 896 6000.