Regulator all set to liberalize forex rules
Bangko Sentral hopes to keep peso's rise in check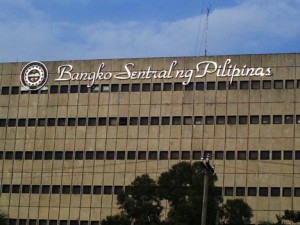 The Bangko Sentral ng Pilipinas is set to ease foreign exchange rules anew to allow individuals and businesses to easily access the huge amount of dollars kept in the country's banking system.
This will be the sixth time over the last few years that the BSP will ease the buying and selling of foreign currencies. The move is also expected to temper the peso's appreciation.
"We will be coming up with … a sixth wave of foreign exchange liberalization measures … to facilitate [investors'] access to the dollar liquidity that is currently sitting in domestic banks," Tetangco told the Inquirer.
The new measures—such as imposing fewer regulatory requirements on banks and less documentary requirements for importers in need of foreign currencies—will also enable investors to easily take dollars out of the country.
The BSP earlier reported that, as of the end of 2012, the amount kept in foreign currency deposit units of local banks had reached $25.15 billion—nearly 4 percent higher than the $24.20 billion registered the previous year.
With easier foreign exchange rules, the peso's appreciation may be tamed.
The Philippines has been experiencing significant inflows of foreign currencies, driven by remittances and investments in the business process outsourcing (BPO) sector.
The BSP tolerates fluctuations in the exchange rate, but it immediately steps in whenever the peso sharply rises or falls. Extreme volatility in the exchange rate is bad for businesses and the economy, it explained.
Throughout 2012, the peso strengthened by nearly 7 percent against the US dollar to close at 41.05 on the last trading day of the year.
The peso has since breached the 40:$1 level.
The strengthening of the peso has helped temper the costs of imported goods and tamed domestic inflation.
But exporters are not too happy with the peso's strength because it makes Philippine goods more expensive for foreign buyers and less competitive in the global market.
The last time the BSP liberalized foreign-exchange rules was in March 2012. What it did then was to lift the documentary requirements for importers in need of foreign currencies worth $500,000 and below. Previously, only importers with transactions worth $50,000 or below were exempted from the documentary requirements.
Also, the BSP lifted the requirement for banks to submit hard copies of reports on daily foreign portfolio investments and remittances.
Subscribe to INQUIRER PLUS to get access to The Philippine Daily Inquirer & other 70+ titles, share up to 5 gadgets, listen to the news, download as early as 4am & share articles on social media. Call 896 6000.