TOTAL SHARES
Nissan gaining US market share in March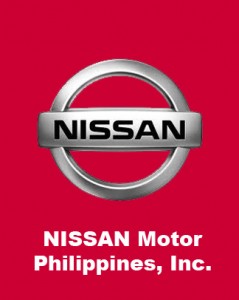 NEW YORK — Nissan said Wednesday it expects to pick up market share in the all-important US market this month, but it still remains far from its target.
The Japanese automaker expects to sell more than 132,000 cars in March, which would take its market share to 8.8-8.9 percent, up from just 7.8 percent in January, Nissan's director of sales for the US Jose Munoz said on the sidelines of the New York Auto Show.
Carlos Ghosn, chief executive of the Nissan-Renault alliance, acknowledged that the company remains far from its target of 10 percent market share in the US by 2016.
"Unless we hit 10 percent market share in the US, we are not getting a fair return on our investment here," Ghosn said.
Ghosn was hopeful about US sales, but wary of economic trends in Europe.
"We are preparing for three years of no growth in Europe to 2016," Ghosn said. "We hope we will be wrong."
The recent drop in the yen gave a boost to the company's Japan operations, according to Ghosn. The currency's retreat has enabled Nissan to keep a promise to manufacture a million cars in Japan.
The auto giant hopes to win authorization from the Chinese government this summer to build a plant in China.
Ghosn figures that Nissan "lost" about a year's worth of business due to tensions between Japan and China over contested territory between the two countries.
Anti-Japan protests in China, the world's biggest auto market, pushed sales lower.
"We had headwinds, we are now coming back," Ghosn said. "We are bullish on China."
Get Inquirer updates while on the go, add us on these apps:
Disclaimer: The comments uploaded on this site do not necessarily represent or reflect the views of management and owner of INQUIRER.net. We reserve the right to exclude comments that we deem to be inconsistent with our editorial standards.
To subscribe to the Philippine Daily Inquirer newspaper in the Philippines, call +63 2 896-6000 for Metro Manila and Metro Cebu or email your subscription request here.
Factual errors? Contact the Philippine Daily Inquirer's day desk. Believe this article violates journalistic ethics? Contact the Inquirer's Reader's Advocate. Or write The Readers' Advocate:
c/o Philippine Daily Inquirer Chino Roces Avenue corner Yague and Mascardo Streets, Makati City,Metro Manila, Philippines Or fax nos. +63 2 8974793 to 94
editors' picks
popular
latest videos