Filinvest Dev't nets P4.06B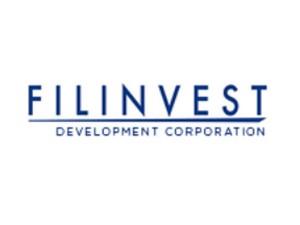 MANILA, Philippines–Gotianun-led conglomerate Filinvest Development Corp. grew its net profit last year by about 10 percent to P4.06 billion on higher earnings from real estate, banking, hotel and sugar operations.
This 2012 net profit attributable to equity holders of parent company translated to P0.44 in earnings per share compared to P0.40 in the previous year. Including non-controlling interest, FDC's net profit last year amounted to about P5.8 billion compared to P4.9 billion in the previous year.
In a disclosure to the Philippine Stock Exchange on Monday, FDC said group-wide revenues increased to P29.65 billion from P24.13 billion in the previous year.
Revenues from real estate operations improved to P15.03 billion from P12.18 billion in the previous year.  Hotel operations yielded P706.77 million compared to P555.93 million in the previous year.
Banking revenues likewise grew to P11.45 billion from P9.11 billion in 2011.  Sugar operations generated P2.47 billion, higher than P2.28 billion in the previous year.
The group also earned P555 million in "other income"–mostly due to interest income–from funds set aside for the power generation business versus P4 million in income in the previous year.
FDC ended last year with P239.37 billion in balance sheet. Its real estate operating units include publicly listed Filinvest Land Inc. for residential property development.  It is also into commercial property development through Filinvest Alabang, Inc., Festival Supermall, Inc., Cyberzone Properties, Inc. and Filinvest Asia Corporation for commercial property development.
Its involvement in banking and financial services is through East West Banking Corp. and FDC Forex Corp., while the sugar farming and milling businesses are handled by Pacific Sugar Holdings Corp., Davao Sugar Central Co. Inc., Cotabato Sugar Central Co. and High Yield Sugar Farms Corp. In the hospitality business, Seascapes ResortInc., Filarchipelago Hospitality Inc., and Filinvest Hotels Corp. are its operating units. For power generation, it has subsidiaries Eco Renewable Energy Holdings, Inc., FDC Utilities, Inc., Cebu Pure Energy, Inc., Strong Field Gas Power Corporation and Strong Field Gas and Electric Corp.
Subscribe to INQUIRER PLUS to get access to The Philippine Daily Inquirer & other 70+ titles, share up to 5 gadgets, listen to the news, download as early as 4am & share articles on social media. Call 896 6000.