BSP cuts SDA yield, retains key policy rates
Monetary officials still see no immediate inflation threat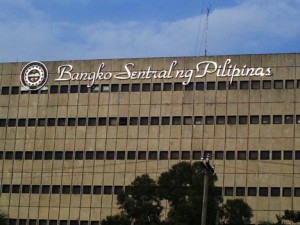 The Bangko Sentral ng Pilipinas on Thursday slashed the interest rate on special deposit accounts to help curb the appreciation of the peso.
At the same time, the BSP kept its key policy rates steady at 3.5 percent for overnight borrowing and 5.5 percent for overnight lending.
Although regulators reduced the SDA interest rate by 50 basis points—down to 2.5 percent from the previous 3 percent—they still believe that the rate of rise in consumer prices will remain modest over the short term.
The SDA rate was last reduced on Jan. 24. Prior to that, the rates hovered above 3.5 percent with varying margins depending on maturity.
The lower SDA rate is seen to make the deposit facility less attractive and, in turn, help stem the inflow of foreign portfolio investments. This will temper the peso's appreciation.
BSP Governor Amando Tetangco Jr. said the cut in the SDA rate was meant to align existing policies of the BSP with international best practices. In many advanced economies, central banks' interest rates on deposit accounts are lower than overnight borrowing rates.
"The reduction in the SDA rate is consistent with the BSP's continuing efforts to fine-tune … its monetary policy tools," Tetangco said.
The lower SDA yield is expected to encourage banks to withdraw some of their funds parked in the BSP, thereby increasing money circulating in the economy. But Tetangco said the additional money in the country's financial system would not heighten inflation risks.
"The benign inflation outlook and improving growth prospects provide room for the reduction in the SDA rate," he said.
Subscribe to INQUIRER PLUS to get access to The Philippine Daily Inquirer & other 70+ titles, share up to 5 gadgets, listen to the news, download as early as 4am & share articles on social media. Call 896 6000.