Local stock index seen hitting 7,400 this year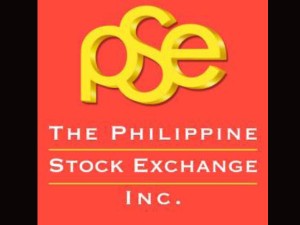 MANILA, Philippines—The Philippine Stock Exchange index may hit the 7,300 to 7,400 level this year as the Philippines  attains investment-grade credit rating and further liquidity is released from special deposit account (SDA) rate cuts, investment bank First Metro Investment Corp. said Tuesday.
During the Philippine Investment Forum organized by Euromoney forum on Tuesday, FMIC president Roberto Juanchito Dispo said the main stock index would have more room to rise but moving forward, the challenge would be how to attract new issues.  This would allow the market to deepen "so that people will have more choices" to invest in.
FMIC's new outlook of at least 7,300 for the main index is an upgrade from the forecast of 6,800 only last January.  Back then, Dispo said the investment bank had yet to fully factor in an investment grade rating for the Philippines. "But now, an upgrade is more certain," he told reporters.
The Philippine government's debt is currently rated at one notch below the much-coveted investment grade by Standard & Poor's and two notches below by Moody's and Fitch.
"The monetary easing by BSP is also going to drive the index higher because funds released from SDA or at least portion of it will now go to riskier assets because they will continue to look for yields," Dispo said.
He said FMIC had likewise upgraded its projected increase in corporate earnings to 18-19 percent from its earlier growth outlook of only 15 percent. "Low interest rates will be supportive of corporate earnings," he said.
At FMIC's revised forecast of 7,300 for the index, Dispo said this would translate to a price to earnings (P/E) multiple of 24 times  to 25 times  from around 19-20 times at present.  Although this was now at the high end of the historical range, Dispo said corporate earnings were still growing on the back of a favorable macroeconomic environment.
Based on its 2013 economic outlook, FMIC expects heavy election spending, increased infrastructure projects, robust consumer and service sectors and stronger tourism and gaming are seen supporting a gross domestic product (GDP) growth of above 7.5 percent this year, much higher than the country's trend growth of below 5 percent prior to the last Presidential elections in 2010.
Subscribe to INQUIRER PLUS to get access to The Philippine Daily Inquirer & other 70+ titles, share up to 5 gadgets, listen to the news, download as early as 4am & share articles on social media. Call 896 6000.