Pepsi enters local powdered drinks business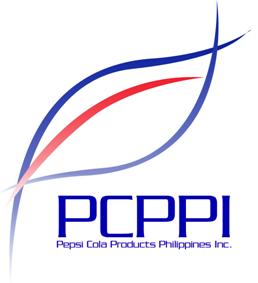 MANILA, Philippines – Beverage maker Pepsi-Cola Products Philippines Inc. (PCPPI) is entering the powdered juice business using orange drink brand Mirinda.
In a disclosure to the Philippine Stock Exchange on Wednesday, PCPPI said the new product Mirinda Powder Fun Mix would come in sachets and pouches.
The new product is expected to heat up competition in the powdered juice drink category, where the key players in the Philippines at present were Tang and Eight O' Clock.
It will be the first time for such a product to be rolled out in any market where Pepsi is operating.  It is seen as part of a strategy to grow its non-carbonated business.
PCPPI president Partho Chakrabarti said the company decided to foray into this business because the powdered juice drink segment was enjoying a healthy single-digit growth annually with only a few major players.
"We are excited at the opportunity to provide variety to our consumers. Though this is our first foray into the powdered juice drinks category, we are confident that Mirinda Powder Fun Mix will be well-received, similar to our product innovations in the past," Chakrabarti added.
The new product comes in 35-gram sachets and 280-gram pouches. They will be made available initially in all major supermarkets, groceries, convenience stores nationwide and in select sari-sari stores for P10 per pack.
"We're trying out the market for now," said Jika Dalupan, head of investor relations at PCPPI.  She said it's a good time to get into this powdered juice category. "We looked at the market and we saw the potential for it."
Other juice products of PCPPI in the country are in liquid form such as those under the Tropicana brand.
PCPPI is the exclusive bottler of PepsiCo beverages in the Philippines, with a relationship spanning 66 years.
LotteChilsung, one of the biggest beverage companies in South Korea, is the lead shareholder of PCPPI. The company manufactures and sells brands such as Pepsi-Cola, Mountain Dew, 7-Up, Mirinda, Mug, Gatorade, Tropicana, Lipton, Sting, and Premier. It has established manufacturing facilities across the country, serving at least 440,000 outlets.
Subscribe to INQUIRER PLUS to get access to The Philippine Daily Inquirer & other 70+ titles, share up to 5 gadgets, listen to the news, download as early as 4am & share articles on social media. Call 896 6000.