JPMorgan to slash 19,000 jobs by end-2014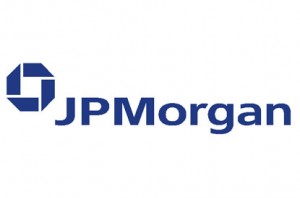 NEW YORK — US banking giant JPMorgan Chase plans to eliminate 19,000 jobs by the end of 2014 as it seeks to rein in costs, the company said Tuesday in an investor presentation.
JPMorgan Chase intends the majority of the cuts, 15,000 to come from the mortgage banking division, said spokeswoman Kristin Lemkau.
Another 4,000 jobs will be eliminated from the consumer banking banking division, Lemkau said.
The company plans to add 2,000 new posts in asset management and commercial banking, Lemkau said, leaving a net loss of 17,000 posts.
JPMorgan Chase estimated its full-year expenses will drop by $3 billion in 2014 from the 2012 level as the company seeks corporate and investment bank cost synergies, according to the presentation.
The Wall Street bank reported earnings of $21.3 billion in 2012, up from $19 billion a year earlier, but revenue that slightly missed market expectations.
The jump in profits came despite an embarrassing $6.2 billion trading loss stemming from a trader nicknamed the "London whale."
The trading losses led to several resignations and reassignments and resulted in lower 2012 take-home pay for JPMorgan chief executive Jamie Dimon.
Subscribe to INQUIRER PLUS to get access to The Philippine Daily Inquirer & other 70+ titles, share up to 5 gadgets, listen to the news, download as early as 4am & share articles on social media. Call 896 6000.