Business groups, companies back PSE's equity depository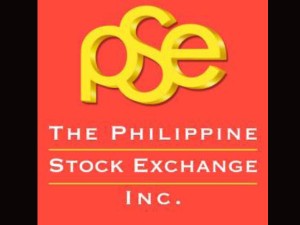 MANILA, Philippines—The move of the Philippine Stock Exchange to set up and operate its own equities depository platform through wholly owned Securities Clearing Corp. of the Philippines (SCCP) has received backing from market players and business leaders.
The Securities and Exchange Commission recently granted the SCCP a provisional license to operate a securities depository, subject to the fulfillment of certain conditions and other requirements.  This signals a break from the depository platform under the Philippine Dealing System (PDS) Group, which currently handles both equities and fixed income depository and has opposed the PSE move.
In a press statement, PSE president Hans B. Sicat said the granting of this license would help promote efficiencies in the market. "Systemic risks can also be further minimized when the backroom processes for equities trading are consolidated within the PSE," Sicat said.
Michael Ferrer, managing director at ATR Kim Eng Asset Management and a former president of the Fund Managers Association of the Philippines, favored the move, saying this would allow the PSE to launch more products in the market.  "Giving PSE the mandate for depository services will help facilitate the introduction of more products in the market, including a multilateral framework for securities borrowing and lending in the country. I understand that costs will also be significantly reduced, and that is always good from a market standpoint," Ferrer said.
"The PSE should serve as a primary example in operational efficiencies given its integral role in the financial market.  I think it is about time that the equities depository is integrated within the stock exchange as is done in other markets," said Miguel Varela, president of the Philippine Chamber of Commerce and Industry.
Tan Ching, president of the Federation of Filipino Chinese Chambers of Commerce and Industry, also had a positive view. "Filipino-Chinese comprise a significant portion of the retail stock market investors.  This development, in as far as it lessens trading costs and improves investor protection, should be supported," he said.
The Philippine Association of Securities Brokers and Dealers, Inc. (PASBDI) also expressed its support.
"In our view, this will promote efficiency of the trading process by minimizing operational risk," PASBDI said in a statement.  "All activities in the trading cycle — from trading, clearing and settlement, to depository services — will be handled by a single entity.  This model was adopted by the Singapore Exchange, Hong Kong Exchanges and Clearing Limited, and Bursa Malaysia and is considered to be international best practice."
PASBDI is also optimistic that the significantly lower fees proposed to be charged by the SCCP would result in the overall reduction of friction costs, and thus benefit both depository participants and investors.
"The SEC has been very responsive to the initiatives that we feel are needed to push our market forward particularly with having more product offerings and expanding our market size.  We think we have the necessary tools and fundamentals as an economy to be world class," Sicat said.
"We have been cited by international groups because of the impressive performance of our market.  We are attracting more attention globally and I think we need to keep giving credence to this by showing our readiness to take on measures to become more competitive and efficient," Sicat added.
The PSE said it would pursue further discussions with various stakeholders in carefully mapping out the implementation plan for its depository program.
The PDS has vehemently opposed the creation of a separate depository platform for equities.
Subscribe to INQUIRER PLUS to get access to The Philippine Daily Inquirer & other 70+ titles, share up to 5 gadgets, listen to the news, download as early as 4am & share articles on social media. Call 896 6000.