PSEi slips on news of PH MSCI cut, Semirara coal mining accident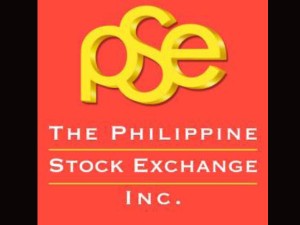 MANILA, Philippines—Local stocks slipped from record highs on Thursday as the Philippines' weight on its country trade flows was cut while a fatal landslide occurred at a coal mining site of Consunji-led Semirara Mining Corp.
The Philippines' weight on MSCI's country trade flows and turnover was cut to 0.981 percent from an already modest share of 1.01 percent in MSCI's quarterly index review.  The weight on a number of local stocks, including AGI, was trimmed.
The main-share Philippine Stock Exchange index closed 14.58 points or 0.22 percent lower at 6,513.41.  This reversed a strong opening, which initially allowed the index to post a new record intra-day high at 6,542.51.
Stock experts said the MSCI rebalancing and the Semirara incident were the two factors that weighed down the index on Thursday.
The day's biggest loser was Semirara (-7.99 percent) after a fatal landslide in its Antique coal mine site.  Parent firm DMCI (-3.02 percent) was also a big laggard for the day.
AGI, the day's most actively traded stock, fell by 2.88 percent on news of reduced float weight at the MSCI index.
Other stocks that contributed to the day's decline were Globe, MPI, Philex, Belle, PLDT, RLC and SM Prime.
On the other hand, the stocks that bucked the downturn were SMDC, SMC, Petron, URC, Megaworld, ICTSI, Meralco, AC, AP and AEV.
Value turnover for the day amounted to P7.93 billion.  There were 84 advancers versus 84 decliners at the stock market while 56 were unchanged.
Subscribe to INQUIRER PLUS to get access to The Philippine Daily Inquirer & other 70+ titles, share up to 5 gadgets, listen to the news, download as early as 4am & share articles on social media. Call 896 6000.