SCCP gets license to operate as securities depository for PSE
By Doris C. Dumlao |
Philippine Daily Inquirer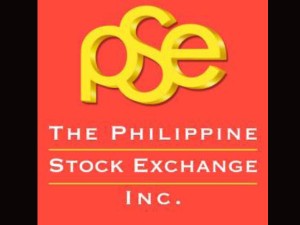 MANILA, Philippines—The long-running plan of the Philippine Stock Exchange to set up its own equities depository system has taken shape as the wholly owned clearing house Securities Clearing Corp. of the Philippines (SCCP) bagged a provisional license to operate as a securities depository.
The provisional depository license given by the Securities and Exchange Commission to SCCP opens up a new – and potentially significant – revenue stream for the PSE group but signals a break from the depository platform under the Philippine Central Depository Inc. (PCD) operated by the PDS Group.
The SEC's approval of a provisional license for SCCP was disclosed by the Philippine Stock Exchange on Tuesday.
"That can be a really huge source of income for PSE.  It's bottom-line positive because even if they lower their fees a little, they will be making money," said veteran stock broker Joseph Roxas, president of Eagle Equities Inc.
Roxas noted that the equities business has been making a lot of money lately for the existing depository under the PDS group.
The PSE itself owns about a fifth of the PDS group, thus also benefiting from its depository arm but it has long been planning to set up its own depository system for equities.
But apart from building a new cash cow, the PSE believes that setting up its own depository platform will give it the flexibility to undertake the introduction of new products and service "with urgency."
At the same time, a wholly controlled depository platform is seen giving the PSE's Capital Markets Integrity Corp. (CMIC) easier access to necessary information needed to investigate stock price manipulation or other violations of the securities laws.
Only equities listed on the PSE will be accepted for lodging at the SCCP Depository.
Based on the application at the SEC dated October 2012, SCCP is proposing a multi-depository framework, which will allow several entities to perform depository functions in the same market. However, since the clearing and settlement system is designed such that a security can reside in only one depository, the issuer has to select the depository where its shares will be lodged.
Under the original proposal, SCCP depository proposes to charge a securities transfer transaction fee of P25, VAT (value added tax) inclusive per side and depository maintenance fee of one-half basis point per annum, VAT-inclusive based on market value of holdings as of the end of the month.  This was noted to be "significantly lower than those currently being charged by the existing depository."
In addition, SCCP Depository planned to waive telecom fees, which were being collected from depository participants, the application said.
The SCCP Depository is envisioned to have a system capable of recording the ownership of shares down to the beneficial owner level and a system for investors to access their account information and monitor the movement of their shares through the use of individual access codes provided to each investor through the depository participant.
Follow Us
Recent Stories: