SMC redeems $259.2 M in convertible bonds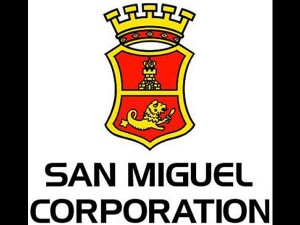 MANILA, Philippines—San Miguel Corp. has agreed to buy back $259.2 million worth of convertible bonds as part of a strategy to pare down its debt.
The bonds accepted by SMC for redemption after the end of a recent tender offer accounted for about 43 percent of $600 million worth of convertible bonds due in 2014. This leaves $332 million of these bonds still outstanding.
In a disclosure to the Philippine Stock Exchange on Friday, SMC said it had agreed to repurchase these bonds at a clearing price of 107.75 percent of principal amount. As such, SMC will shell out $280.61 million to redeem the bonds, including the payment for accrued interest.
The settlement date for the redemption of these bonds, which are listed on Singapore Exchange Securities Trading Ltd., is set on Feb. 7.
Trading on SMC's shares was suspended for six days when the tender offer for the convertible bonds was launched.
The $600 million SMC convertible bonds were issued in 2011 as the company was beefing up its "war chest" for acquisitions in various industries, including infrastructure, power generation, mining and telecommunications. SMC has also made a significant investment in flag carrier Philippine Airlines.
Subscribe to INQUIRER PLUS to get access to The Philippine Daily Inquirer & other 70+ titles, share up to 5 gadgets, listen to the news, download as early as 4am & share articles on social media. Call 896 6000.