Ayala subsidiary gets deal to manufacture electronic parts for Mazda cars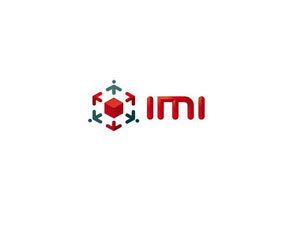 MANILA, Philippines—Ayala-led Integrated Micro-Electronics Inc. has bagged a deal to manufacture HVAC (heating, ventilation and air conditioning) and blower units for Mazda cars at its plant in Guadalajara, Mexico, starting in the first quarter of 2014.
IMI, a leading provider of electronics manufacturing services and power semiconductor assembly and tests services, told the Philippine Stock Exchange on Friday that it had entered into a partnership with Japan Climate Systems Corp. (JCS) whereby the latter would outsource to IMI the development of small plastic molds and plastic injection and complete product assembly of HVAC and blower units intended for Mazda cars.
JCS is a Japanese corporation that develops, manufactures and sells air conditioning, thermal control, and cooling apparati for automobile and industrial machinery. Mazda, along with Visteon and Panasonic, is one of the main shareholders of JCS.
"We are privileged to partner with JCS in its regional manufacturing strategy by building HVAC and blower units in our Mexico facility. This partnership also increases our company's penetration into our target market of automotive electronics," said IMI president and chief executive officer Arthur Tan.
"Our global footprint and extensive experience with Japanese partners make the synergy very compelling for JCS to choose IMI," Tan added.
JCS president Toshiki Hiura said this partnership with an experienced electronics manufacturing service provider like IMI would allow this Japanese firm to efficiently manufacture for Mexico business.
"IMI's plastic injection and assembly technology and many years of experience with Japanese original electronics manufacturers will definitely help us grow our business in this market," he said.
Aside from Mexico, IMI has manufacturing sites in the Philippines, China, Singapore, the United States, Bulgaria, and the Czech Republic, enabling the company to assist original electronic equipment makers serving regional or international markets.
Subscribe to INQUIRER PLUS to get access to The Philippine Daily Inquirer & other 70+ titles, share up to 5 gadgets, listen to the news, download as early as 4am & share articles on social media. Call 896 6000.