GT Capital jacks up stake in PH unit of Toyota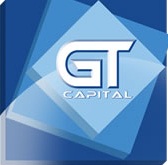 MANILA, Philippines—GT Capital Holdings has entered into a deal to buy an additional 15-percent stake in Toyota Motor Philippines from banking arm Metropolitan Bank and Trust Co. for P4.5 billion, securing majority control of the car firm.
In a disclosure to the Philippine Stock Exchange, GT Capital said it had signed the agreement to buy additional shares in Toyota Motors, raising its stake to 51 percent.
Metrobank last year agreed to sell a 30- percent stake in the car company to GT Capital for P9 billion. The first half of this deal was consummated last December.
The transaction is in line with the consolidation of major businesses under the group of taipan George Ty into the holding company while taking the non-allied business off the books of Metrobank.
The acquisition of more shares in Toyota Motor is part of GT Capital's long-term program of increasing its holdings in core businesses. For Metrobank, the deal will strengthen its balance sheet and capital position in preparation for the implementation of Basel III.
Basel III introduces a complex package of reforms designed to improve the ability of banks to absorb losses, extend the coverage of financial risks and have stronger firewalls against periods of stress.
Earlier this month, GT Capital sold P14.3 billion worth of shares to offshore institutional investors via private placement, making history in completing the largest ever overnight equity deal in the Philippines. Most of the primary proceeds were meant for the acquisition of shares in Toyota Motor.
Other companies under GT Capital are Federal Land, Global Business Power and Philippine AXA Life Insurance Corp. However, only Federal Land and Global Power are fully consolidated into GT Capital while Toyota Motor, Metrobank and AXA are carried through equity accounting. After this transaction, Toyota Motor can be fully consolidated into GT Capital.
As of the first half of 2012, Toyota Motor booked a 35-percent year-on-year increase in net income of P1.5 billion for the period due to an increase in volume, sales and marketing initiatives.
Subscribe to INQUIRER PLUS to get access to The Philippine Daily Inquirer & other 70+ titles, share up to 5 gadgets, listen to the news, download as early as 4am & share articles on social media. Call 896 6000.