San Miguel power unit to go public this year
Raising funds for several coal-fired facilities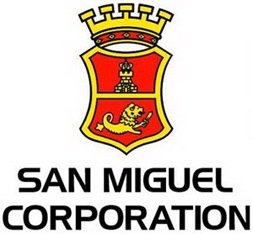 MANILA, Philippines—Conglomerate San Miguel Corp. targets to push forward this year plans to list its power-generation unit and to start mobilizing resources to put up coal-fired power plants in Luzon and Mindanao.
San Miguel Corp. president Ramon S. Ang confirmed to the Inquirer that the company was looking to finally list SMC Global Power Holdings at the local bourse in 2013, more than a year after its original listing target.
SMC Global Power was originally planning to list its shares in the fourth quarter of 2011, with expectations of raising P36.6 billion. Based on a previous filing, SMC Global wanted to offer up to 519.7 million in primary and secondary shares.
Meanwhile, Ang said that San Miguel was hoping to start construction of its power plants in Luzon and Mindanao within the year. It was not clear which of the proposed projects will be prioritized by the company.
Ang earlier disclosed that the company was looking at initially building a 1,200-MW power plant in Luzon, a 600-MW facility in the Visayas and another 600-MW plant in Mindanao, or a total of 2,400 MW.
But based on data from the Department of Energy, San Miguel, through SMC Global Power, had six planned facilities under its proposed power-generation portfolio. These plants may be fueled by either coal, compressed natural gas (CNG) or liquefied natural gas.
The company is looking to build in Cavite a power plant that can generate 1,200 MW, a 600-MW power generating facility in Bulacan and another plant in Leyte, also with a 600-MW capacity. In Panay, a 150-MW power plant is being considered as well.
In Mindanao, SMC Global targets to put up a 300-MW power plant in Davao del Sur and a 150-MW facility in South Cotabato, where San Miguel acquired in 2010 three coal mines that have resources capable of powering a 750-MW facility over the next 25 years.
San Miguel is among the biggest power players in the country with an installed capacity of about 3,000 MW. The company's plans to further shore up electricity supply in the country bode well with the thrust of the Philippine government to have new plants installed over the next several years.
Subscribe to INQUIRER PLUS to get access to The Philippine Daily Inquirer & other 70+ titles, share up to 5 gadgets, listen to the news, download as early as 4am & share articles on social media. Call 896 6000.