Arthaland sells 100% stake in realty subsidiary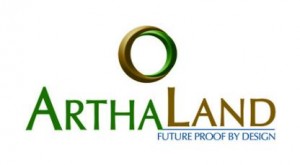 Boutique property developer Arthaland Corp. (Alco) has sold 100 percent of its interest in realty subsidiary Irmo Inc., an exercise seen to "significantly improve" yearend income and prepay some of its loans.
Irmo—which is engaged in the realty development business including home building and development—has an interest in a portion of a subdivision plan located at E-Square on the corner of 32nd Street and Third Avenue in Bonifacio Global City.
Alco said the buyer, Future State MySpace, was not related in any manner to Alco or any of its subsidiaries, directors, stockholders and officers.
"The consideration for the sale was based on management's judgement of the fair value of the proportionate share of Irmo Inc. over Lot 1, Block 7," Alco said in a regulatory filing.
It was earlier reported that Alco is investing P3.54 billion to build the second tower of an upscale development in Bonifacio Global City that is envisioned to be the first "green" residential skyscraper in the country. After topping off the first tower of the plush Arya Residences, Arthaland has broken ground for the second tower, a 43-story building that will offer 211 residential units with a large living space.
Alco earlier signed an agreement with the Philippine Green Business Council (PhiGBC) for the building to be the benchmark project for the Berde (Building for Ecologically Responsive Design Excellence) residential rating system.
Arya Residences is also registered under the US Green Building Council's LEED (Leadership in Energy and Environmental Design Program) with a gold certification.
Subscribe to INQUIRER PLUS to get access to The Philippine Daily Inquirer & other 70+ titles, share up to 5 gadgets, listen to the news, download as early as 4am & share articles on social media. Call 896 6000.